28 Jan

4 Marketing Books to Buy Now

People ask me all the time for "great marketing books to buy now." Because my clients are either business owners or lead marketers in a fast-growing company, great means:
An easy, quick read.
Actionable advice to implement now.
Up to date on the latest communications channels.
Focuses on mindset, not just methods and metrics.
That's my definition as well, although it also takes a sense of humor with a dash of sarcasm to keep my attention.  Here are 6 marketing books to read now. Add some more at the bottom if you like!
The New Rules of Marketing and PR – David Meerman Scott
DMS released the first version of this book about 10 years ago and it was so good I immediately hated him. Now that I've matured (sort of) I can be more generous as this new version is also a classic. Be forewarned, if you're pretty deep into marketing strategy and tactics this book might be a bit too basic for you. Having said that,  it's a nice, comprehensive review of the main communications channels to consider and how to use them. And his examples of companies that have done well are really good too.
Stories That Stick: How Storytelling Can Captivate Customers, Influence Audiences, and Transform Your Business – Kindra Hall
We're all being told to "tell stories" and "stories are sticky" but I don't know if anybody really knows what that means. Or if the people who say it know we're actually all trying to make money here. But Kindra GETS IT. I love this book, and I learned a lot about creating storytelling frameworks that align with business goals. (Founder, Value, Purpose, Customer)
The Smart Marketing Book – Dan White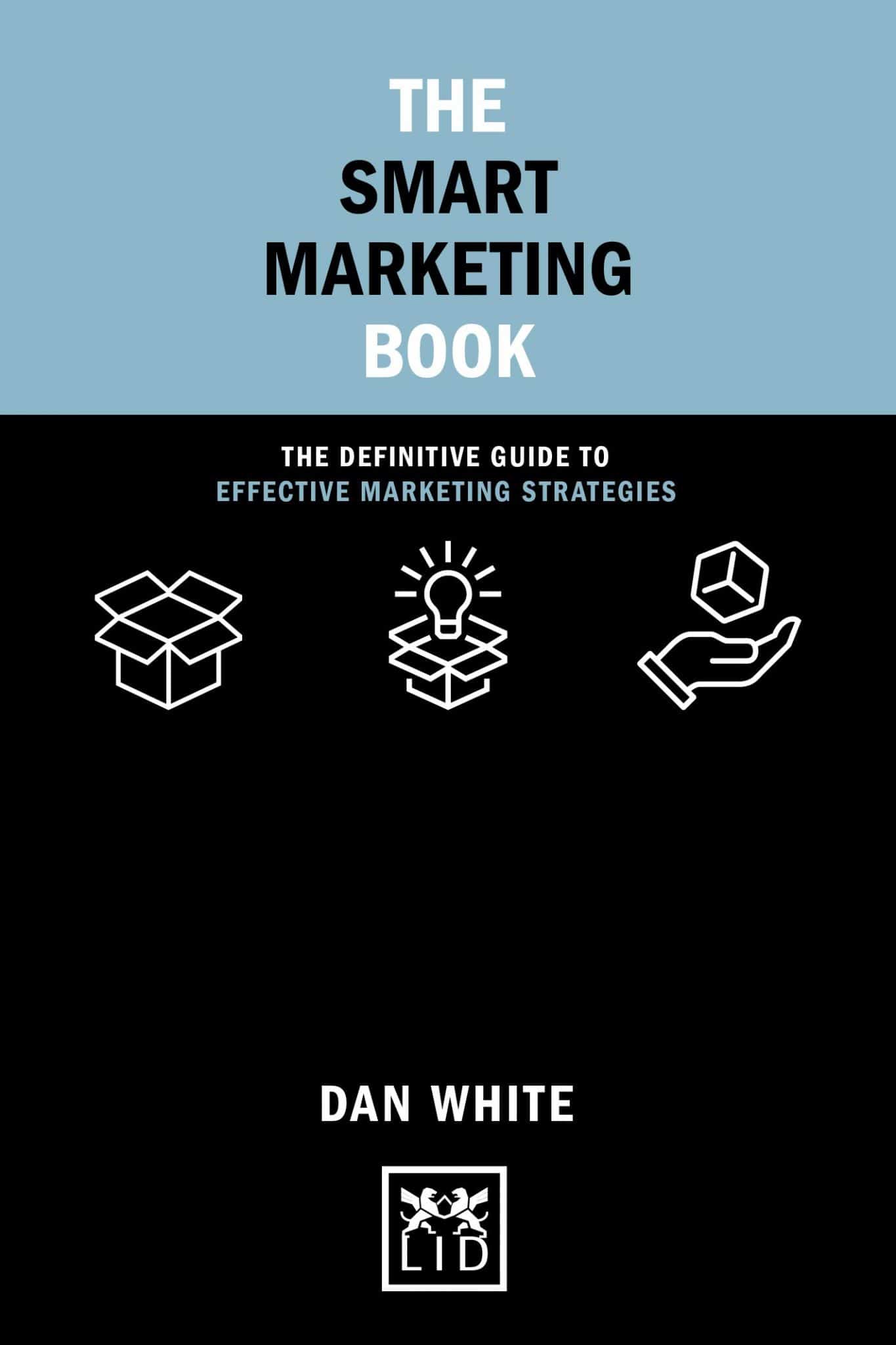 I really like this little book. It's a fast read, and while it doesn't really provide a comprehensive marketing approach it's a great one to dip into when you need inspiration.
Integrated Marketing Communication, A Consumer-Centric Approach for the Digital Era – Thomas Flynn, James Smith, Michael Walsh
Okay, guys, THIS IS A TEXTBOOK AND IT COSTS $100.  If you consider yourself pretty savvy at marketing communications and you want a resource to help beef up your strategy this is the book for you. The resource list in the Digital Basics chapter ALONE is worth the purchase. This book is a great one if you think, for example, "man I should get more PR." You can dive into the PR chapter and get some quick ideas. Also, it's all about IMC which is the most powerful method around, if you do it right.
As I'm writing this I realize that there are a lot of marketing books out there by men. You probably all know Ann Handley (her new one comes out this fall!!) but here are a few you may not have seen. (And what's up with that anyway? Marketing communications is an industry filled with women. Where are the books?)
What books do you recommend?
PS:  I get a little Amazon $$ if you buy off the link.